How does a portable toilet works on a campervan?
Portable Toilet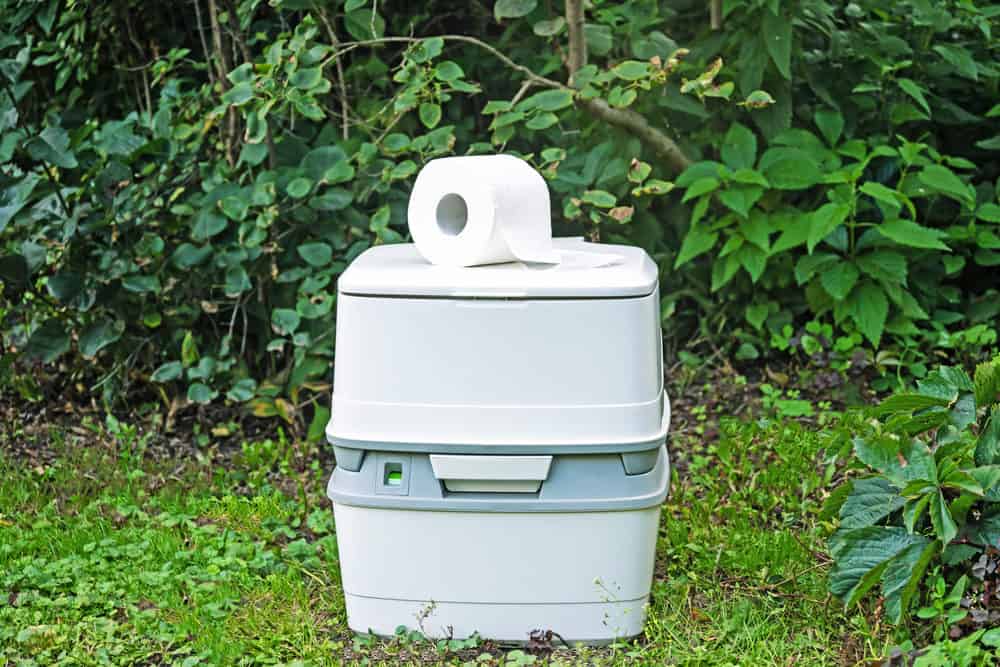 The big question for the most is:
Where do I go to the toilet, while travelling in a campervan?
That's where we introduce portable toilets.
Most people have no idea or have been in doubt about this before planning a holiday. Often, the option of a portable toilet while on a campervan is intimidating for those who have never tried it. The good news is that operating a portable toilet is less complicated than you might think. All you need is a complete guide to portable Portable Toilets: How does a portable toilet works? How do you empty a portable toilet? Where can I empty my portable toilet?
What's the most worrying thing about a campervan trip?
For many, the answer is the toilet. Public toilets are not always as well cared for and clean as we expect, this becomes especially important if you are travelling with a family and kids. Just follow the right maintenance rules and you'll be ready to go on any trip!
How to keep the portable toilet clean?
To clean the portable toilet, do not use household products. It is better to use special detergents that will not damage the seals and other components. As for chemicals, there are two main types. Dissolving agents are mandatory and intended for the lower tank (in the portable part) or the drain (in the integrated). In this case, the proportions are about 120 ml of product to 3 litres of water. You can also use another product in the upper container, which is the clean water tank for emptying. This is not mandatory, but it helps to keep the portable toilet hygienic and free of bacteria and bad odours.
Portable Toilets: How to use them?
Using it's the easy part. Before using, open the flush valve. This is usually a lever at the bottom of the toilet. Then flush the toilet with the flush button when you're done. It's best to keep the lid closed to avoid excessive dispersal of the chemicals it contains.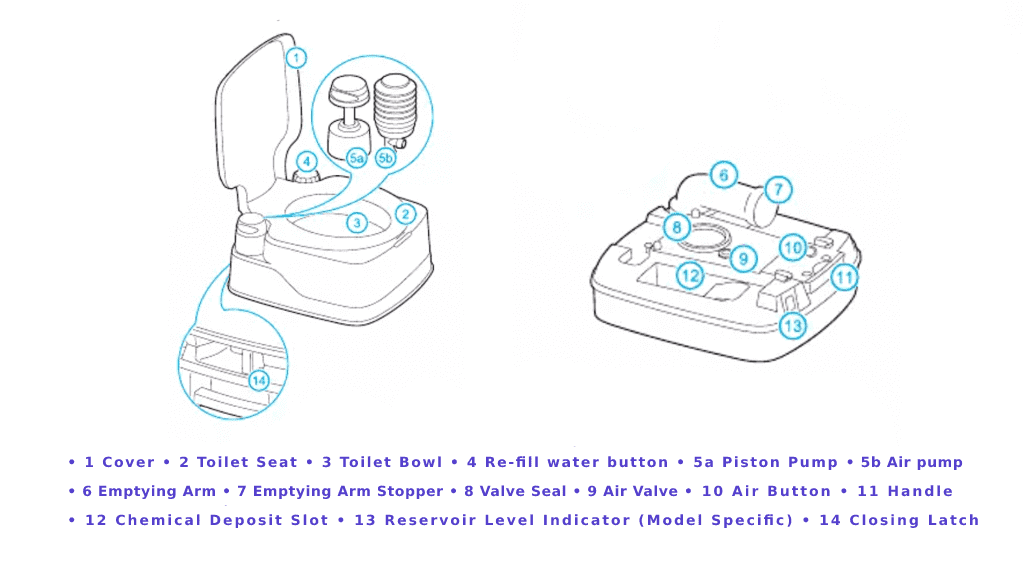 Portable Toilet paper is a paper suitable for portable toilets. It is made of thinner cellulose and is easier to dissolve with the chemical detergent. When using normal toilet paper, there is a risk that undissolved residue will clog the drain when emptying and should be avoided.
How to empty a portable toilet:
– Remove the drain tank from the bottom fill tank (usually by a lever).
– Point the sleeve upwards while holding the tank vertically.
– You will find the button to dispose of the contents and facilitate flushing.
– After emptying, rinse with water and close the sleeve lid, remembering to insert more disintegrant product before using it again.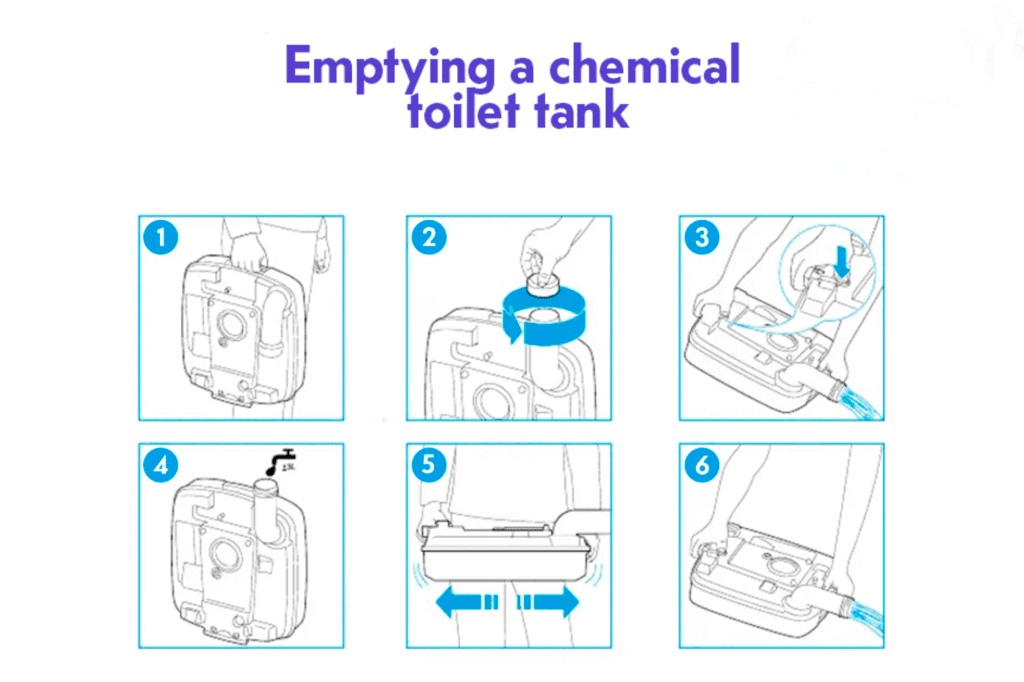 How often should I empty my Portable Toilet tank?
Portable toilets are usually fitted with an indicator that tells you when the tank is full and needs emptying. Remember that you will need to keep it clean, regardless of how full it is, by emptying it every 3 days. This should be done more frequently in summer. High temperatures are ideal conditions for the growth of bacteria and therefore bad odours.
Where should portable toilets be emptied?
The only appropriate place to dump the contents of a portable Portable Toilet is at special dumping stations found in developed camping areas. Take advantage whenever you find one, so as not to risk an emergency situation and the temptation to dump them anywhere wild.
With this, you can be sure that your caravan trip will be trouble-free. Travel all over Portugal with our amazing campervans, make the most of the surf lessons and enjoy an epic surf trip in Portugal!
Click here if you want to know more info on extras or write us-